As the world gets back to some kind of normal, many of us are attending more events than we have been used to over the past couple of years. Although this is, of course, good news and is usually a lot of fun, sometimes we don't feel as comfortable at these events as maybe we used to in the past. Perhaps our clothes don't fit as well or we got used to being able to feel comfortable all day, and now when we wear our old work gear, it simply isn't comfortable. And when we don't feel comfortable, we don't look cool.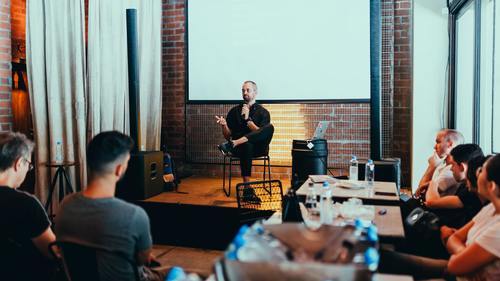 As we all know, clothes have a huge role to play in how comfortable we feel. Thankfully, trying to fit into those stuffy suits and all the rest of that uncomfortable businesswear is increasingly part of the past. Times have changed – these days, activewear is where it's at. Modern activewear is much more than cycling shorts and sports bras. Much of today's activewear is designed with 'real life' in mind – not just the gym. That means there's activewear for every occasion – conferences, business events and yes, even weddings!
Modern activewear has come a long way since the garishly coloured leotards and legwarmers of the past. Today, we can wear activewear to an event and know that we not only feel comfortable but look incredible. As the materials, styles, and range of options available have improved, so has the versatility of activewear. Nowadays, no one bats an eye if we wear activewear to the office. And the same goes for most kinds of events! If fact, when you show up to your next event in some stunning activewear, you might well find that everyone else has done the same!